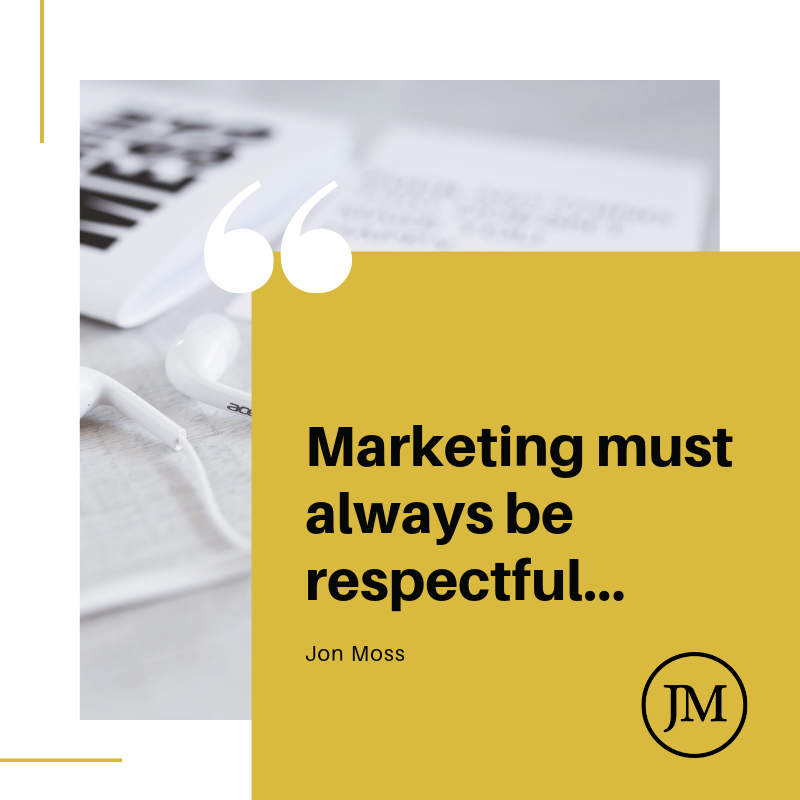 Who wants a company shouting about what they do, what they can offer and why you should use them?
It sometimes feels like they are USING CAPS with their messaging.
By all means, whisper confidently, but please don't shout arrogantly.
Product marketing and relationship marketing should both be respectful. Have a great product or service and combine that with understanding what your customers need.